Exciting accounts of scrambling walks in the Lake District. Various different regions and conditions, but all a fantastic day out!
Top 3 Scrambles in the Lake District
Best Locations for Scrambling in the Lake District

Great Langdale Valley
Full of classic scrambles fairly close to each other in the Great Langdale valley and surrounding areas.
Top Great Langdale valley scrambles:
Seathwaite
This picturesque location gives you access to some fantastic scrambles towards Great End and Great Gable.
Top Seathwaite scrambles:
Glenridding
Set in the shadow of Helvellyn, this gives you access to two of the classic routes in the Lake District.
Top Glenridding scrambles:
Lake District Ghyll Scrambles
Ghyll (or Gill) scrambles are perfect for those who don't mind getting a bit wet! Some will require a wetsuit during the colder months to save yourself from going blue.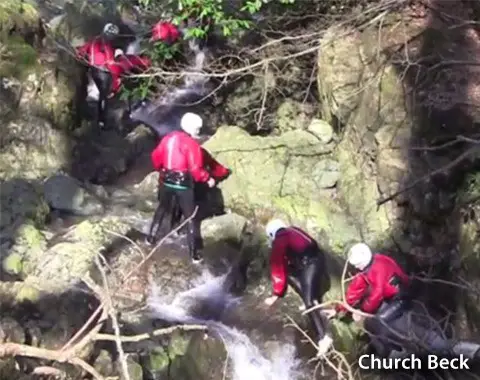 Scrambling Grades Explained
Grade 1: This grade is for an easy scramble with little or no hazards and easy route finding.
Grade 2: This grade is for routes that contain longer difficult sections where a rope could be used for safety / confidence, escape is normally possible.
Grade 3: This grade is more serious and should only be undertaken by experienced scramblers, escape is often difficult and a rope is often recommended.
See more information on scrambling grades here.
Lake District Scrambles by Area:
scrambles near Ambleside
scrambles near Keswick
scrambles near Broughton in Furness
scrambles near Buttermere
scrambles near Glenridding
Lake District Scrambles by Difficulty:
Grade 1 Lake District Scrambles
Grade 2 Lake District Scrambles
Grade 3+ Lake District Scrambles