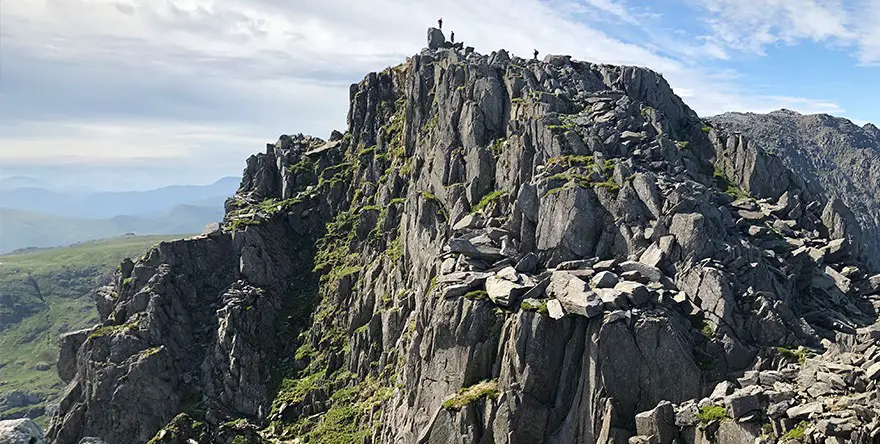 Route Map
The route moves South East from the car park until the ridge can be gained properly. It then offers entertaining scrambling of any grade up and over the summit of Tryfan. The descent route on the map is fairly straight forward, taking the path to Llyn Bochlwyd, then keeping right at the fork. An optional extension of Bristly Ridge can be included to add extra scrambling, gained via Sinister Gully.
Approach
From the car park at the edge of the A5, your view of Tryfan will be dominated by the Milestone Buttress. The route follows the stone wall on the left hand side up to the base of the buttress, and then trends left up the boulder field for roughly 100m, where you can then turn right and begin scrambling.
The Scramble
You can really take any route you like as you go up the ridge, just be wary not to stray too far left or right as you can end up in steeper gullys.
The key sections of the route are the Cannon Stone (SH665598) which marks the start of the ridge proper and a classic photo opportunity, the Notch which is a slight down climb into a gap, the North Tower which can be taken head on for a higher grade of scramble, and the stone jump between Adam and Eve.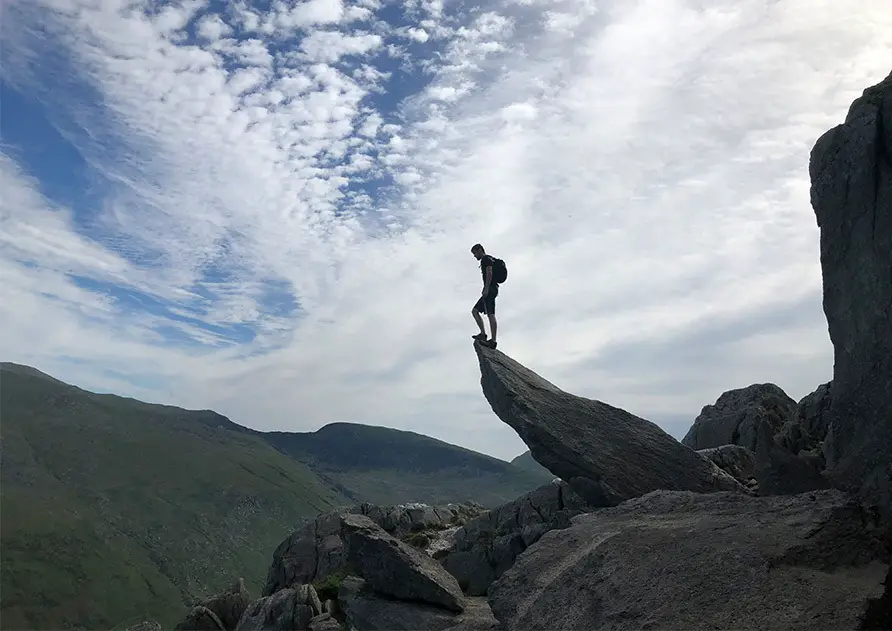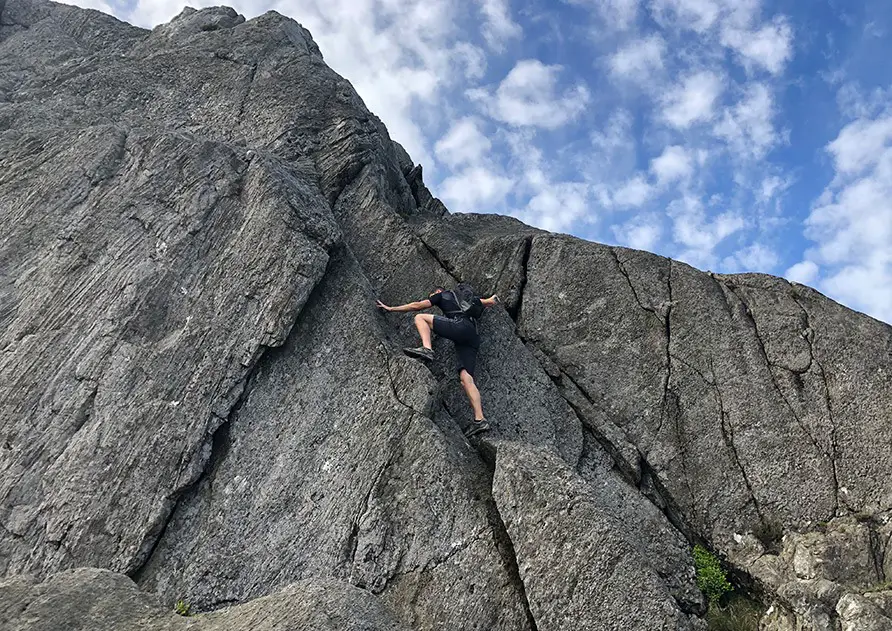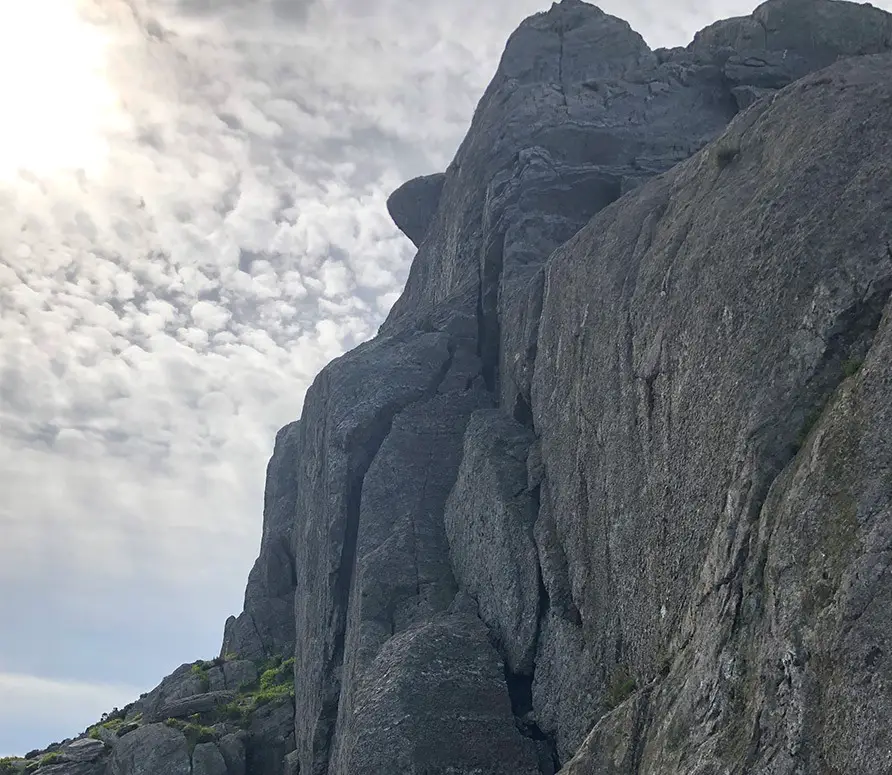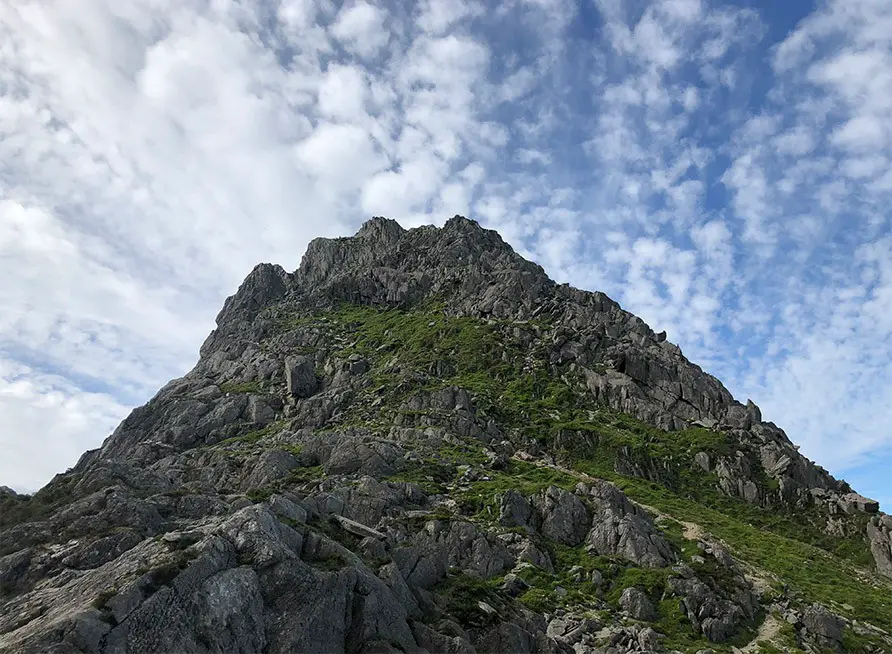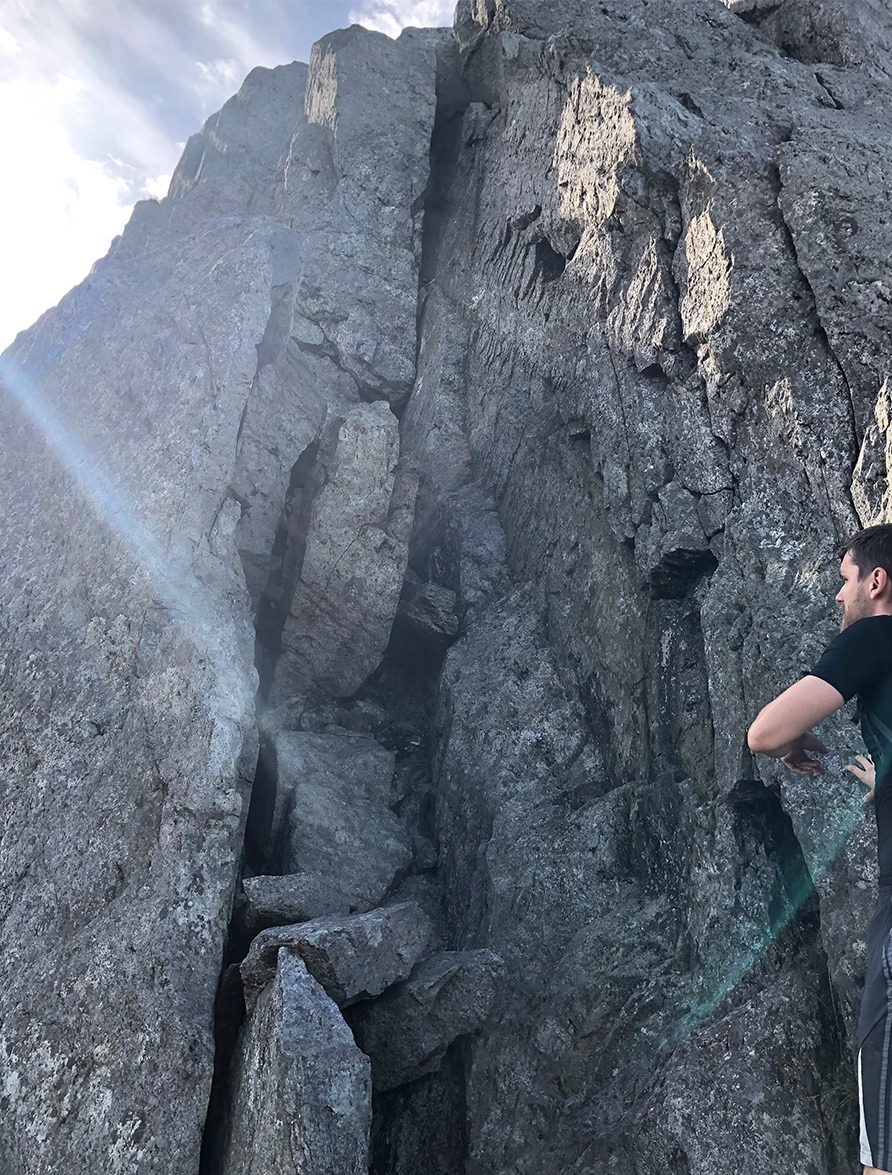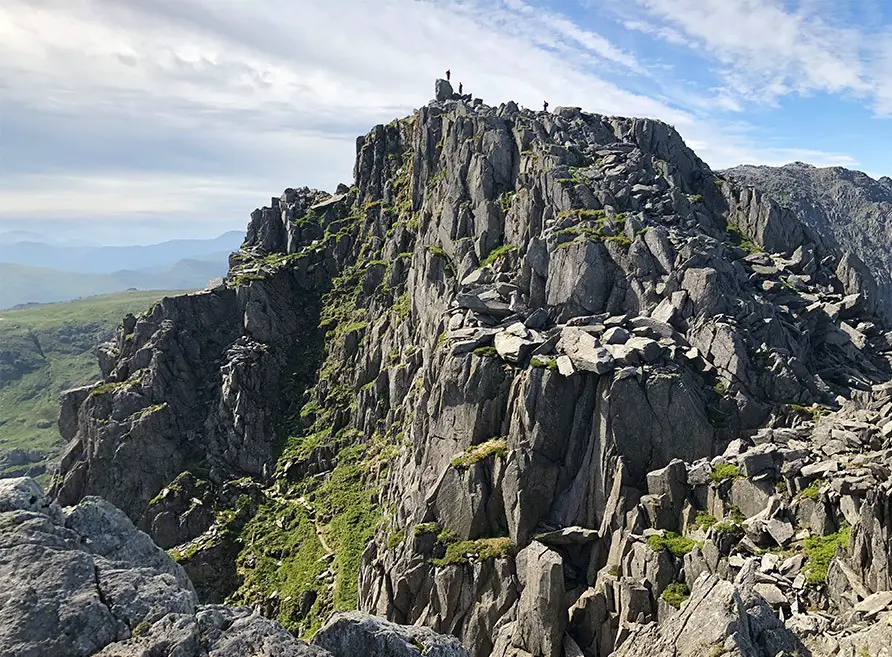 Jumping the Adam and Eve Stones to gain the "Freedom of Tryfan"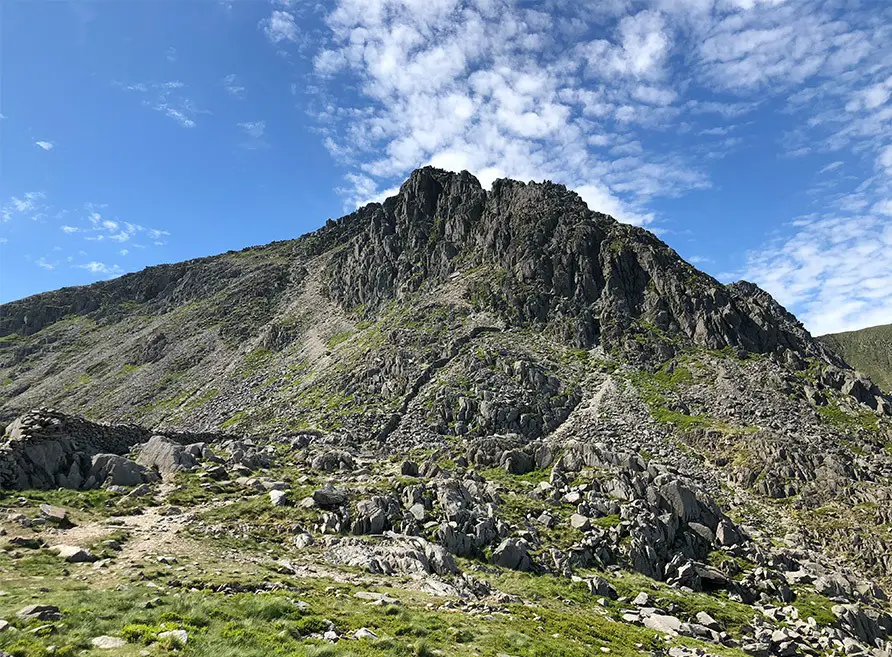 Optional Continuation – Bristly Ridge
This grade 1 scramble naturally follows on from the North Ridge route, and provides a fantastic route to the top of Glyder Fach.
Read our full route guide of the Bristly Ridge scramble here.
Descent
Descent can be made via Bwlch Tryfan, following the path down to Llyn Bochlywd, then follow the boggy line down towards the car park, which turns into a more defined route about half way down.
Recommended Scrambling Guide: (coming soon)
Recommended Accommodation
You can find accommodation for any budget in the area on Booking.com here.
Route Info
| | |
| --- | --- |
| Distance | 3.88 km |
| Elevation | 554m +/- |
| Duration | 3 - 4 hours |
| Grade | 1*** |
| Transport | Car - Tryfan Car Park |
Route Contributed by: Matt Jackson
This route was created by Matt Jackson and donated to the UK Scrambles website through our contributor program.
This generosity enables us to publish a whole range of scrambling routes to help you enjoy the outdoors.
If you have a route you could contribute, submit it to us today.
You can view other routes Matt has contributed here.