Grindsbrook Clough Scramble
descending via Ringing Roger
One of the most popular scrambles in the Peak District, and a busy weekend route at most times of the year. A fairly easy grade 1 scramble that can be managed by most with a good level of stamina.
Grade: 1
Distance: 5.2 miles
Time: 3 hours
Start:  Edale Car Park (maps link)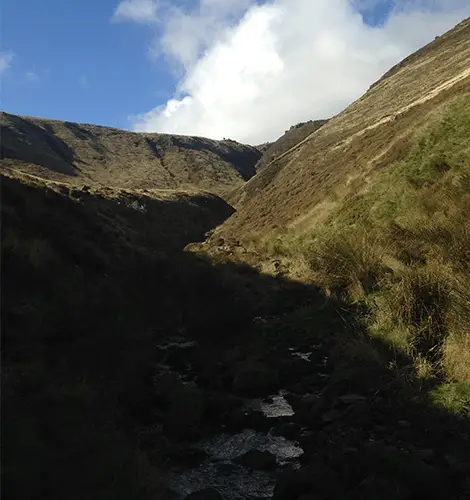 The Route
After you reach the trail, you simply follow the path up Grindsbrook Clough, choosing your favourite scrambling route as you go.
The more interesting points occur towards the top of the clough, where you can take either the left (easier) or right (more interesting) forks in the clough, and scramble your way to the top.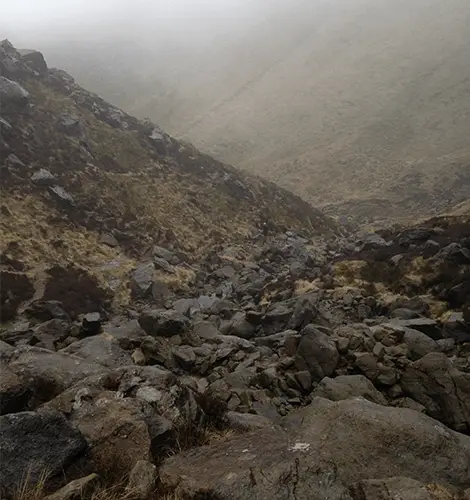 The Scrambling
There's no doubt that this is an easy Grade 1 scramble, however you can find slightly more adventurous routes up.
There are also some rock formations along the edge as you head east towards Ringing Roger, that you can easily drop down into and find your favourite line.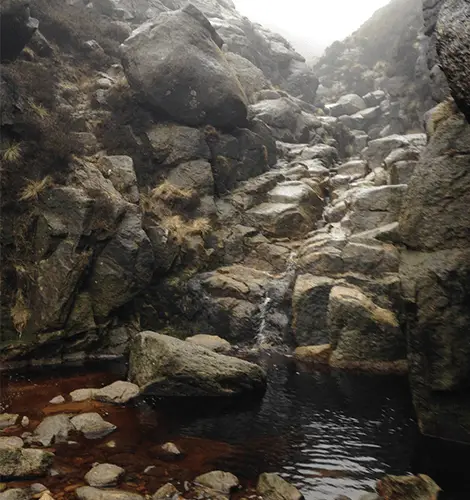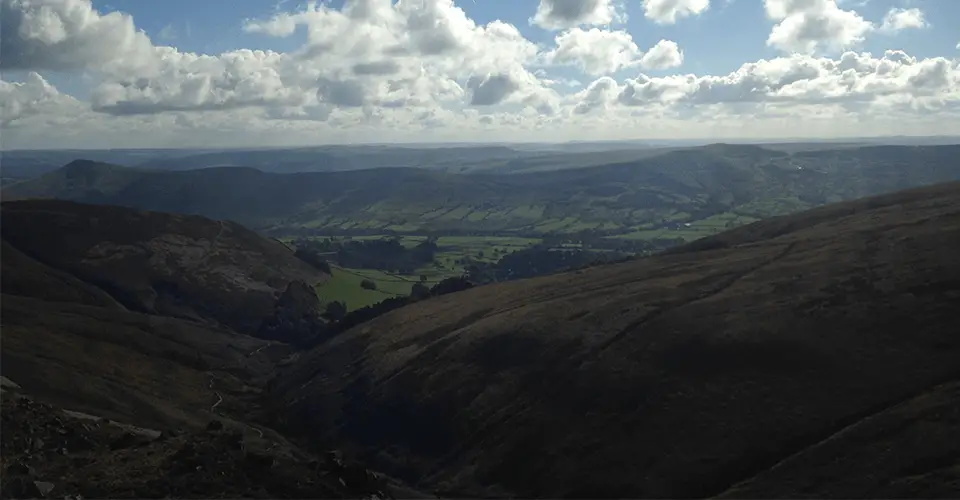 The Finish
Simply follow the east edge of Kinder Scout until an obvious path appears towards Ringing Roger, which is the lower ridge pointing towards Edale.