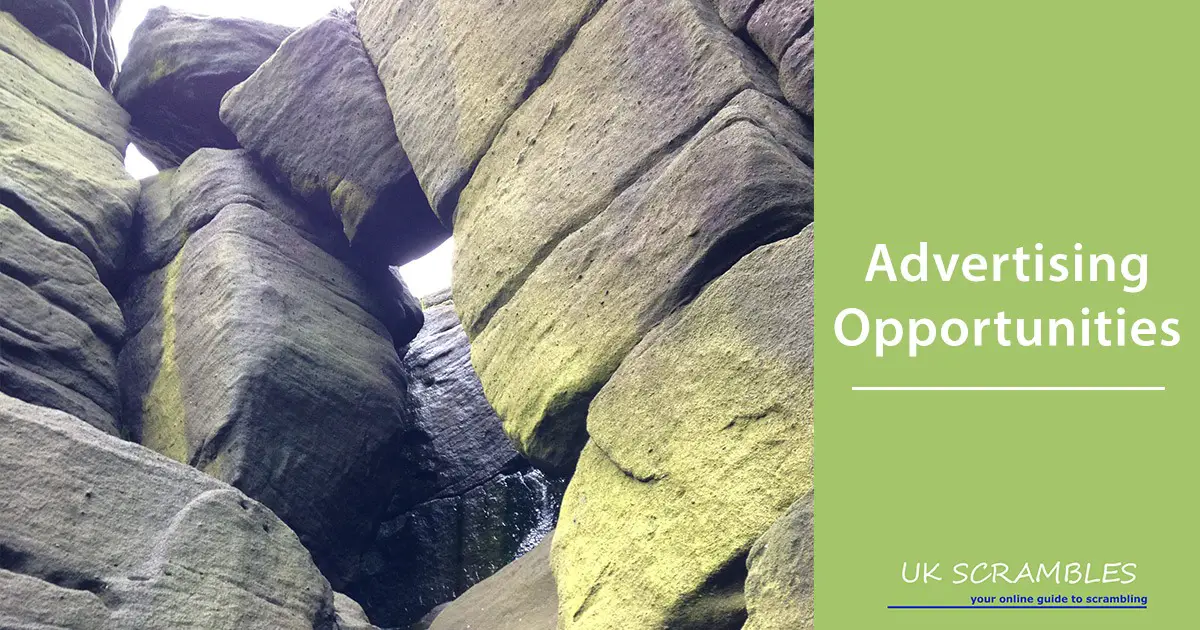 If you or your company think that the UK Scrambles audience is a good fit for your product offering, then you should consider our advertising options.
This ranges from guest posts in the news section, to sponsored route contributions, banner advertising, and commercial guiding listings + promotions.
Quickly Get Advertising Info:
You will receive a quote by emailing advertise@ukscrambles.com with the relevant information on your product or service, including (Product name, target audience, price range, allocated marketing budget, long term goals, and a proposed timeline).
Product Reviews
We often accept products in exchange for honest reviews and feedback + testimonials to use in marketing campaigns, these consist of thorough product usage and documentation. It will also include comments from other industry experts, and the general public on their experiences with the product (if available).
Email advertise@ukscrambles.com for the details.
Guest Posting
Contributing a route to UK Scrambles could be considered a guest post, and in such cases they are free, with the relevant credit given back to the contributor (in the form of a link to a website/social profile).
There are also sponsored posts available in our news section.
All posts are syndicated across our social media profiles, and can be amplified using paid promotions on request.
Learn more by emailing advertise@ukscrambles.com.
Banner Advertising
If you prefer to use banners in your marketing campaign, then you can have homepage, regional, or specific route coverage across the header, footer, sidebar or specific placements on the page.
These are negotiated on an ad hoc basis.
Contact advertise@ukscrambles.com for more information.
Listings for Commercial Guides & Climbing Clubs / Companies
We display a list of the best guides and climbing expedition companies in the UK and abroad, to help others plan larger, more adventurous expeditions.
If you would like your company to be included in the list, then we need to adequately review your services in person.
All parts of the journey and experience will be documented, and presented in a full page review + video, with promotion via email and social media.
This can be discussed by emailing advertise@ukscrambles.com.